We're excited to announce the release of Product Variations. Now you'll be able to set up a Product in your Funnel and provide variations on the product. You can offer different sizes, colors, or whatever your need as a variation.
You set it up during the creation of a Product and you'll use new Product variation-specific elements when setting up your order form. Once completed, your customers will be able to select the specific variation of your product they want to purchase and place their order.
Setting up your variations
Your customer will see options to select the one they want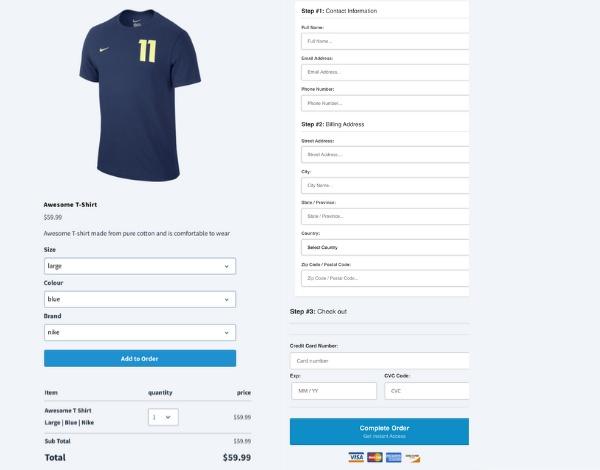 More improvements to Product Variations will be coming out soon, so keep checking for updates.